2021 Real-Estate Webinar Calendar
Listed below is our 2021 real-estate webinar calendar. Most titles are available via live, CD, and On-Demand formats, and many offer industry-specific credits.
Loan Processing 101 - The Basics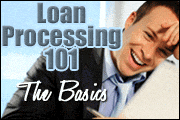 This basic course provides an thorough understanding of mortgage loan processing from both a loan processor and underwriter's point of view.
Handling Loan Applications - What Can Go Wrong?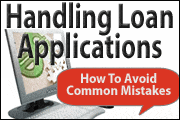 Join this fast-paced webinar to understand the application process with step by step instructions and actual examples that explain the requirements of several confusing regulations in terms that are easy to understand.
ARM Disclosures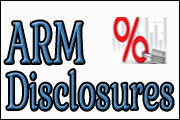 This two-hour program explains how to develop, maintain and audit ARM disclosures
Dealing With Appraisals: Regulations And Requirements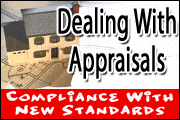 Learn in-depth details of the appraisal and valuation process, from both the lender and appraiser side of the game.
Available Versions:
Recorded. Also available via CD, On-Demand
Calculating Income, LTV, & DTI Workshop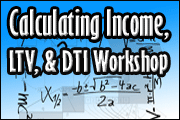 Join us for an intensive study course on these basic mortgage lending formulas. In the Calculating Income, LTV, & DTI Workshop, students will learn how to apply the correct calculation to various loan scenarios.
Flood Insurance: Compliance Issues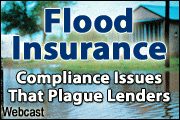 We'll concentrate on some of the more vexing issues in flood compliance by explaining best practices in keeping your portfolio covered.
Consumer Real Estate Loans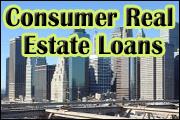 This webinar will be particularly helpful to bankers wanting to offer consumer real-estate loans for the first time.
Understanding Commercial Loan Documents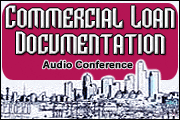 This program provides a broad overview to the documentation process.
Available Versions:
Live on: 05/12/2021. Also available via CD, On-Demand
Commercial Real Estate Lending: Cash Flow Analysis And Cap Rates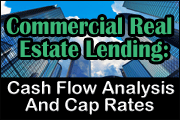 Learn to assess the important qualitative or non-financial factors that influence CRE performance over time.
Certified Mortgage Processor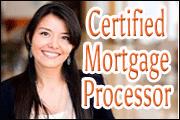 The Certified Mortgage Processor (NAMP®-CMP®) is a "professional development" training & certification program ideal for entry-level loan processors on the fast track looking to advance their mortgage processing career.
Looking for webinars available right now? Check out our on-demand webinars.
Find Seminars, Webinars, And Online Training In Your Area
RealEstateAgentTrainingCenter.com. 5755 North Point Parkway, Suite 227 | Alpharetta, GA 30022 | 770-410-1219 | support@RealEstateAgentTrainingCenter.com
Copyright RealEstateAgentTrainingCenter.com 2018 | Web Site Development by OTAU