Realty Back Office Tips
Real Estate Office Administration
Realty Back Office Support
For any real estate agent to be successful, it stands to reason that there must be an efficient realty back office process, either handled by agents themselves or an administration staff standing behind them. Regardless of who handles administration, it must be done properly, efficiently, and within the confines of laws like Reg Z and UDAAP.
Two of the key functions to being a successful agent are business planning and organization, both of which are often the primary reasons why 90% or real estate agents don't make it past their first year!
That said, we have included below links to best-selling administrative support and marketing tools. We follow this up with a section on training on real estate laws. After all, why try to make it up yourself when you can use proven systems?
Realty Back Office Support Products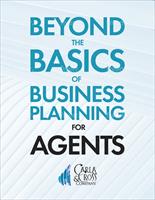 Real Estate Marketing Laws
For TRID:For TILAFor UDAAP
Find Other Real Estate Agent Administration Training
For the optimal success of your real estate agent back office, you'll need a number of training courses to teach you how to build and grow your business. Please use the search box below to view the vast array of training courses to help your career!
Find Seminars, Webinars, And Online Training In Your Area
Realty Back Office Support
The real estate agent support staff often is referred to as the real estate back office. Some of the duties of the real estate back office may include:
Preparing and reviewing purchase and sell contracts

Preparing and reviewing listing agreements

Designing and implementing real estate marketing campaigns and collateral

Keeping on top of compliance

Managing communications between agents and clients

Following up on sales prospects

Many more tasks designed to increase real estate agent effectiveness
To give your realty back office support staff an opportunity to develop their skills and processes in a repeatable manner, we offer many different real estate agent administration training products. Either click any of the recommended courses above or use the search box to find your preferred realty back office training programs.