How To Price Your Listings

Price Your Listings Right For The Best Results

You understand real estate, buyers, and sellers, and have chosen real estate listings as the way you want to succeed in this business. How to price your listings is a very important task to master if you want to make the best use of your time and the best return for your client.

When you initially meet with your client that is selling their home, one of the biggest challenges is setting a listing price. They want as much as they can get, and so do you.

The challenge lies in pricing the real estate correctly so that the home seller gets as much as they can as quickly as they can. Pricing the real estate too high may result in no offers, while pricing it too low may result in leaving money on the table.

How Do You Learn About Pricing Real Estate?

How to price your listings can vary based on many different factors. Ultimately the seller has the final say in how much they can or will accept for the property, and their personal situation can often affect the listing price.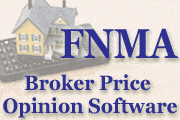 Some of the personal situations that can affect the listing price include:
Need to relocate for job or family

A divorce or other change in marital status

Loss of job or income
In terms of how to price your listing, personal situations may play a part in what the seller wants or needs, but ultimately the home will have to be priced competitively if the client wants to sell.

Learning how to price your listing will allow you to show your client what a reasonable sale price is for their home. Some of the factors you'll use in pricing real estate for your client include:
Location of home

Condition of home

Recent comparable sales

And of course the seller's personal situation
Learn How To Price Your Listings With Our Training

When pricing real estate, you will want to fully understand the factors that can go into that and how best to determine a reasonable sales price for your listings. Take a look at some of the recommended courses you see here or use the search box below to find the training courses we have available on this and many other topics!
Recommended Training Courses:
Self-Study Materials
Find Seminars, Webinars, And Online Training In Your Area
Share on Facebook
Share on Twitter
RealEstateAgentTrainingCenter.com. 5755 North Point Parkway, Suite 227 | Alpharetta, GA 30022 | 770-410-1219 | support@RealEstateAgentTrainingCenter.com
Copyright RealEstateAgentTrainingCenter.com 2018 | Web Site Development by OTAU