REO Foreclosure Training

REO And Foreclosure Training For Real Estate Agents

With the recent challenges of the U.S. economy, more and more real estate has been repossessed or otherwise taken back by lenders. With our REO foreclosures training you'll learn how best to deal with these properties for the most worthwhile results.

REO Training To Compliment The Foreclosure Training

REO's, or real estate owned by lenders, are much the same as foreclosures. These are real estate properties that have been taken back by the lender and now occupy a non-performing space on a lender's book of receivables. REO training will help you understand how to work directly with lenders and banks who have these properties.

REO training can prepare you for many different aspects of this niche, such as:.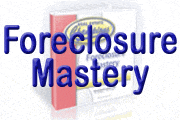 Understanding the REO process

How to find lenders with these properties

Services you must provide to get these listings

Things to avoid when working with these properties

Using multiple BPO's to get your listings properly priced to move quickly
Get REO and Foreclosure Training

If you need to get REO and foreclosure training, select "Foreclosures" and your state under the "Professional Development" search box below, or choose one of the recommended courses you see here.
Recommended Training Courses:
Self-Study Materials
Find Seminars, Webinars, And Online Training In Your Area
Share on Facebook
Share on Twitter
RealEstateAgentTrainingCenter.com. 5755 North Point Parkway, Suite 227 | Alpharetta, GA 30022 | 770-410-1219 | support@RealEstateAgentTrainingCenter.com
Copyright RealEstateAgentTrainingCenter.com 2018 | Web Site Development by OTAU